Our former students, teachers, staff, parents and friends of the German School Kuala Lumpur are welcome to send us a friend request on Facebook, so that you can be informed quickly and easily about events at the DSKL and receive all the latest news. You are also welcome to provide us with your contact details independently, so that we can include you in our alumni database.
We are looking forward to hearing from you; should you be visiting Kuala Lumpur, just drop us a line, we would be most happy to show you around and, if possible reconnecting and meeting up with former teachers or staff members.
Contact
E-Mail: alumni@dskl.edu.my
Tel.: +60 3 7956 6557
40 Jahre DSKL – Alumni Collage
Alumni Profiles 2019/2020
Here you will find some profiles of our former students who have shared their memories and information about their current life with us.  Just click on the profile picture.  Many thanks to all alumni for the nice submissions!
We will gladly accept further profiles at any time.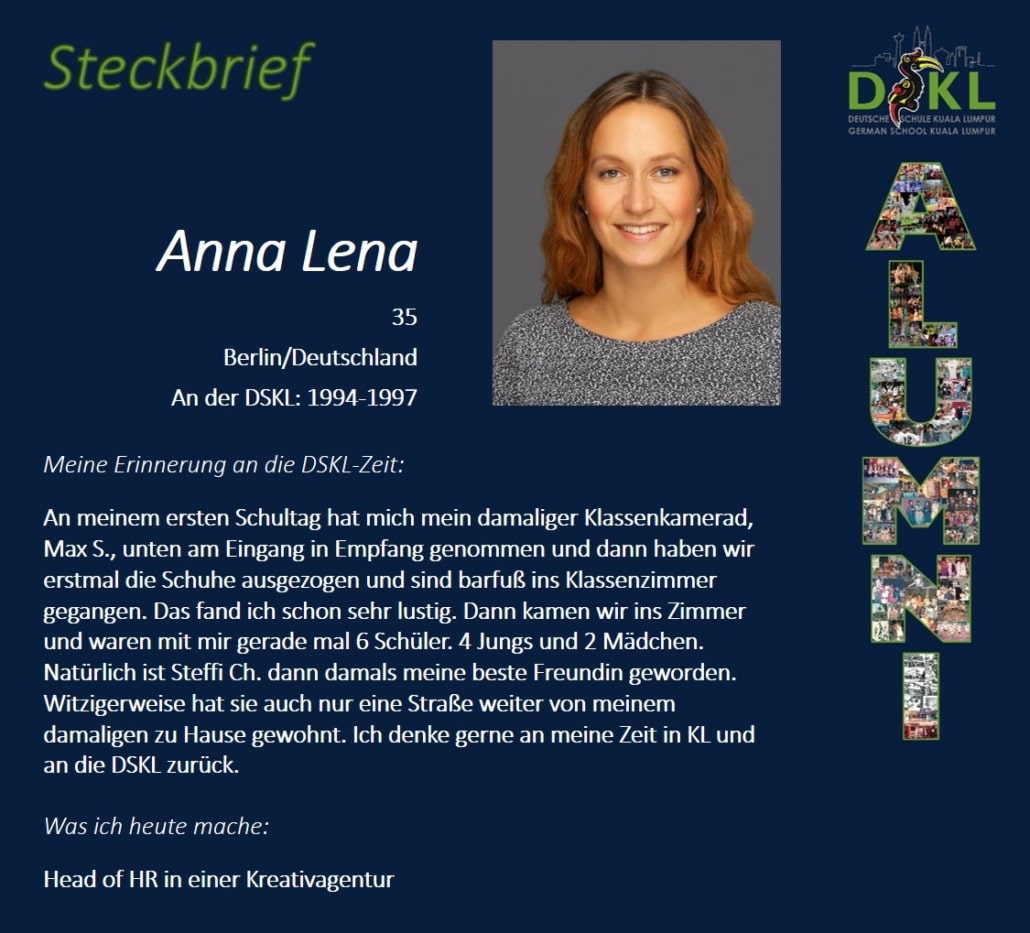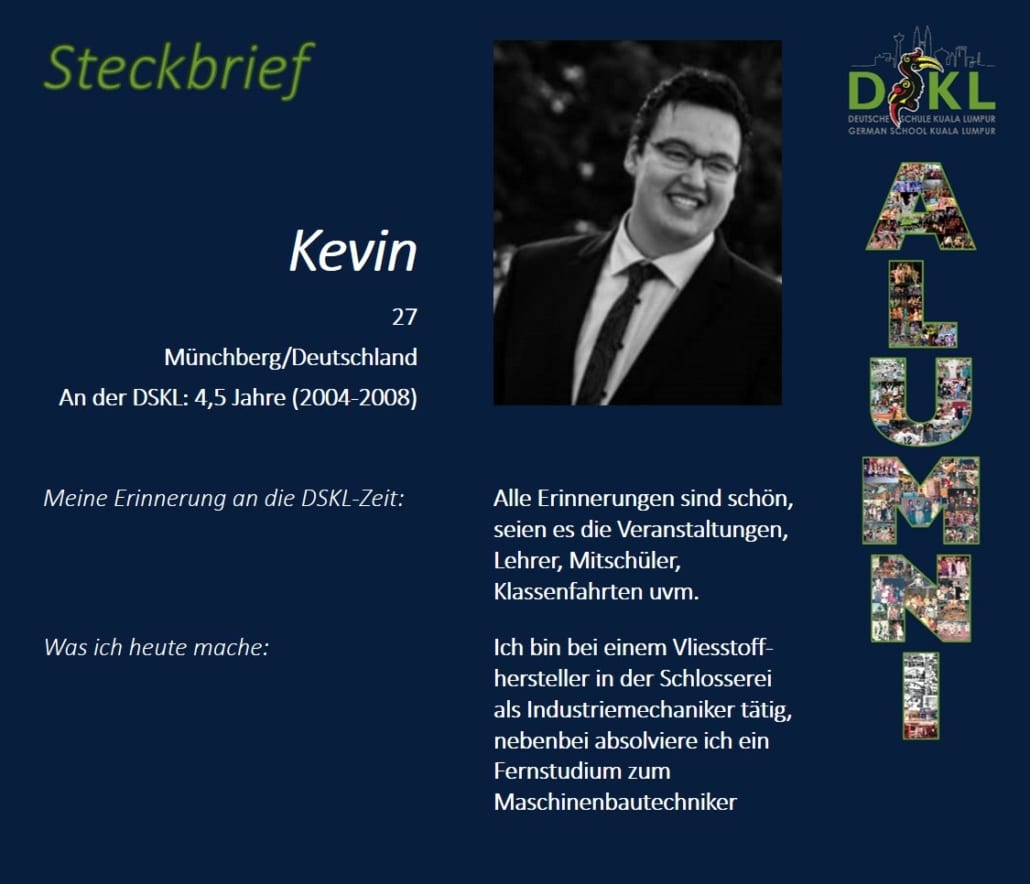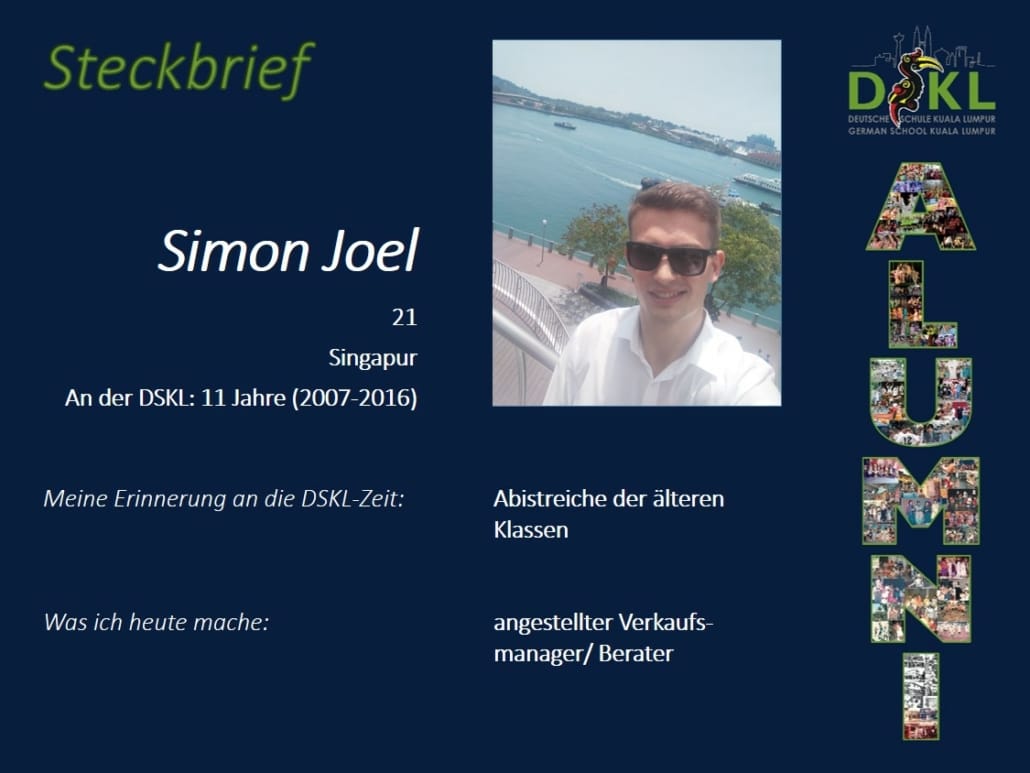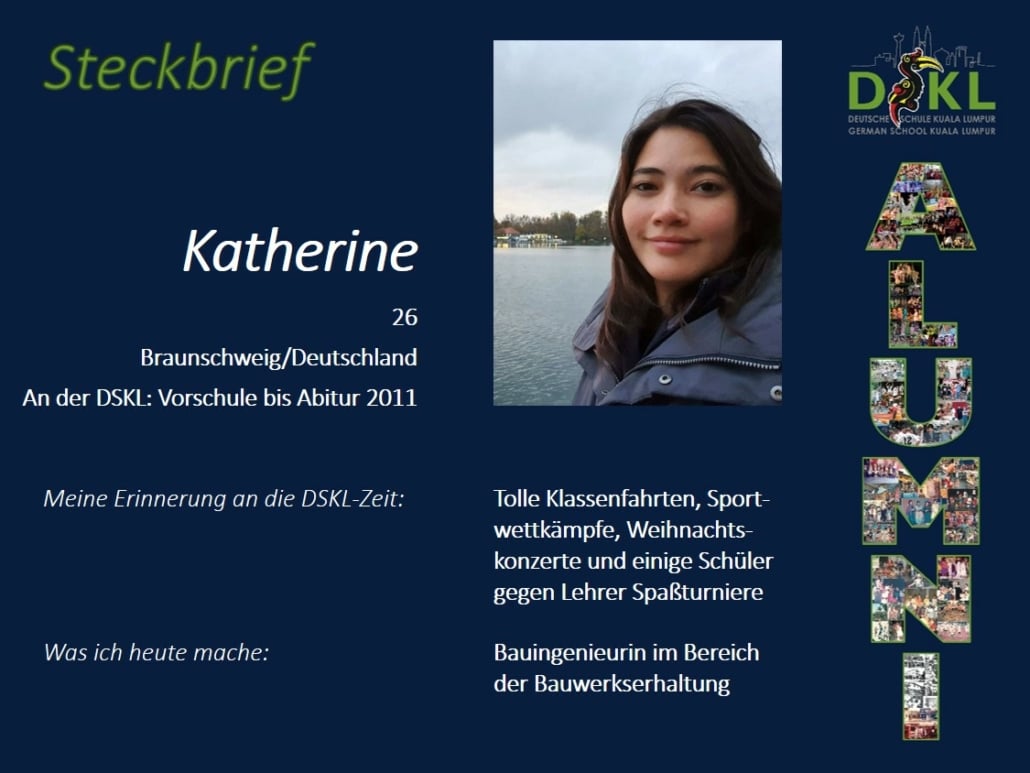 Reunion in Hamburg
01.06.2019